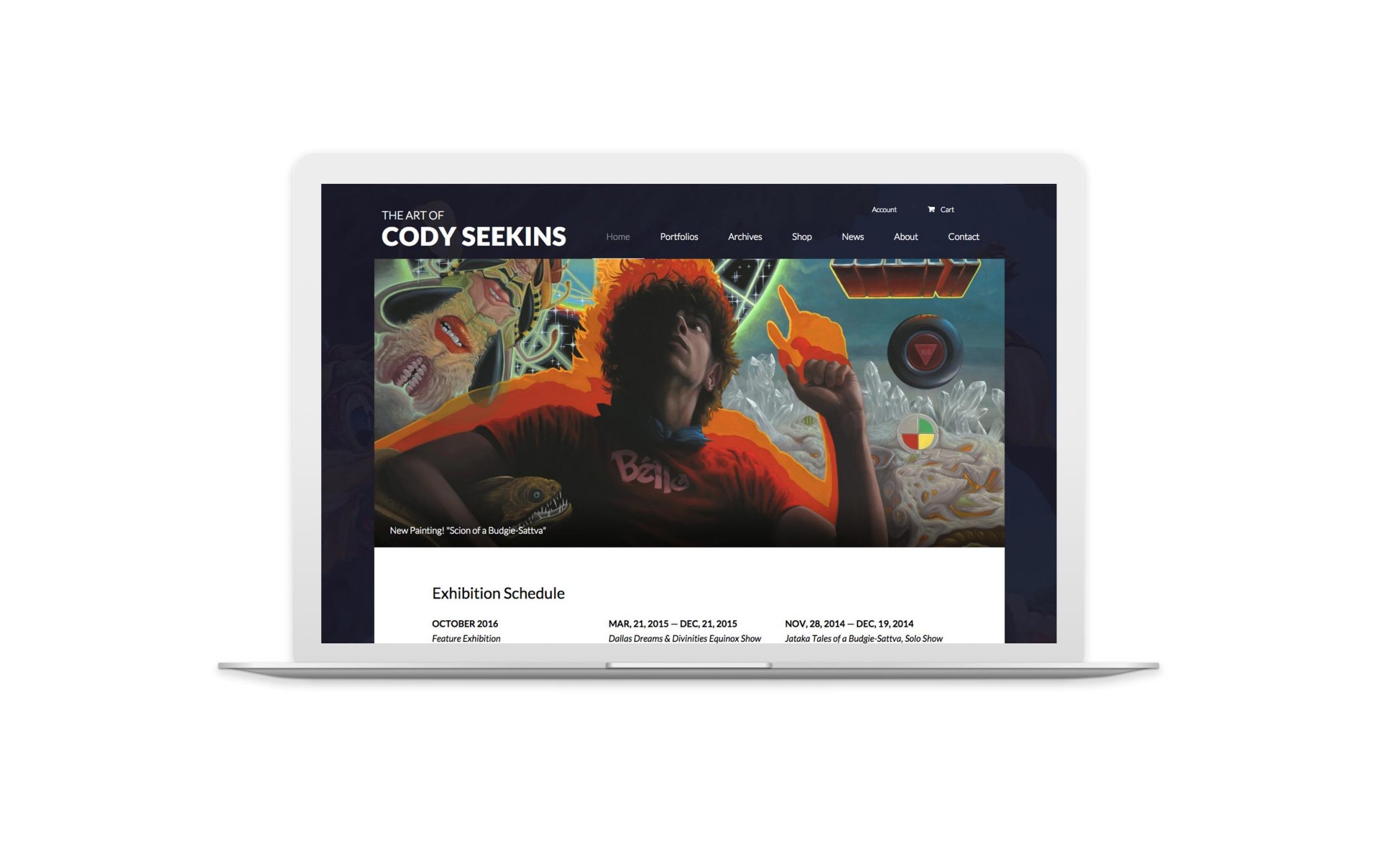 Client
Overview
Cody Seekins is an American painter whose work has appeared in international exhibitions and publications including Schön! Magazine and Juxtapoz Magazine. I provided user experience, visual design, and WordPress development for his new website.
My goal was to present Cody's paintings in the best light. By using wide margins and complementary background colors, the design allows his full-width imagery to make a strong impact. The design encourages users to explore his creative process through a clean, mobile-friendly interface and to support his work through the integrated eCommerce store.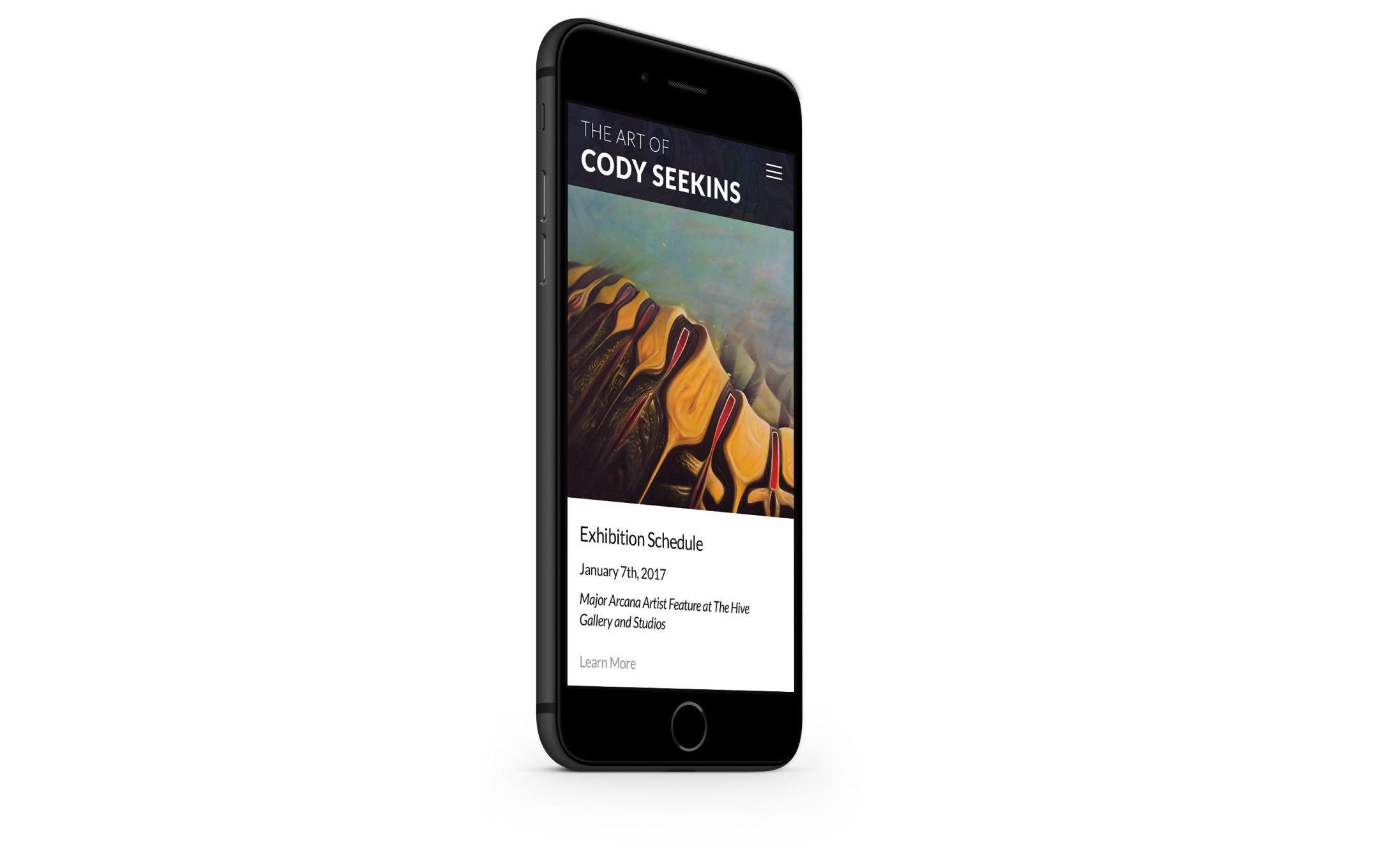 UX Wireframes
Beginning with wireframes, I proposed a core user experience and invited the client to test a prototype. I worked with his feedback to iterate through multiple rounds of revisions. I provided a full set of wireframe pages before overlaying graphics to complete the design.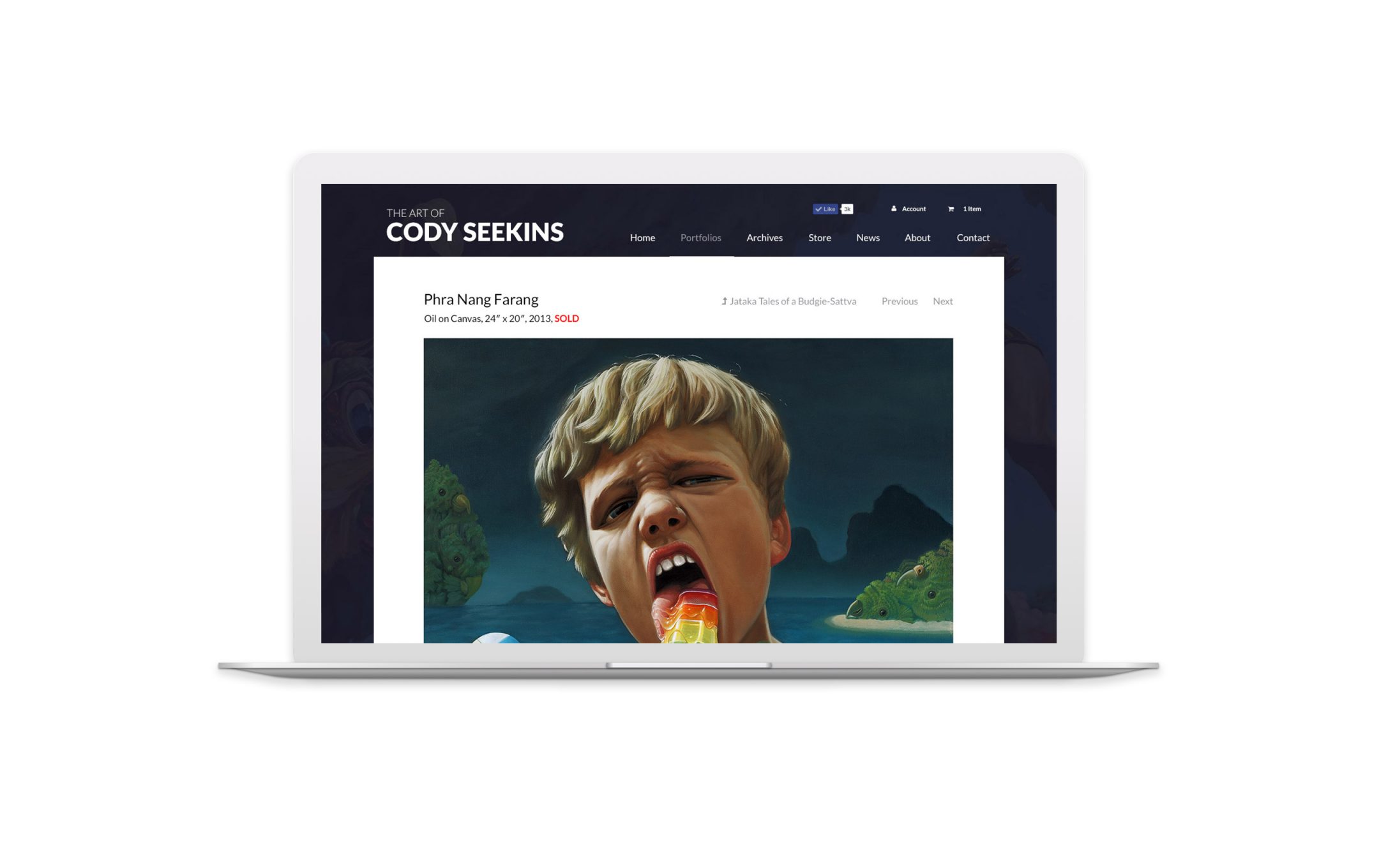 Tools Used
Photoshop, Dreamweaver, InVision
Year Completed
2015